About Lustroware
ラストロウェアについて
About Lustroware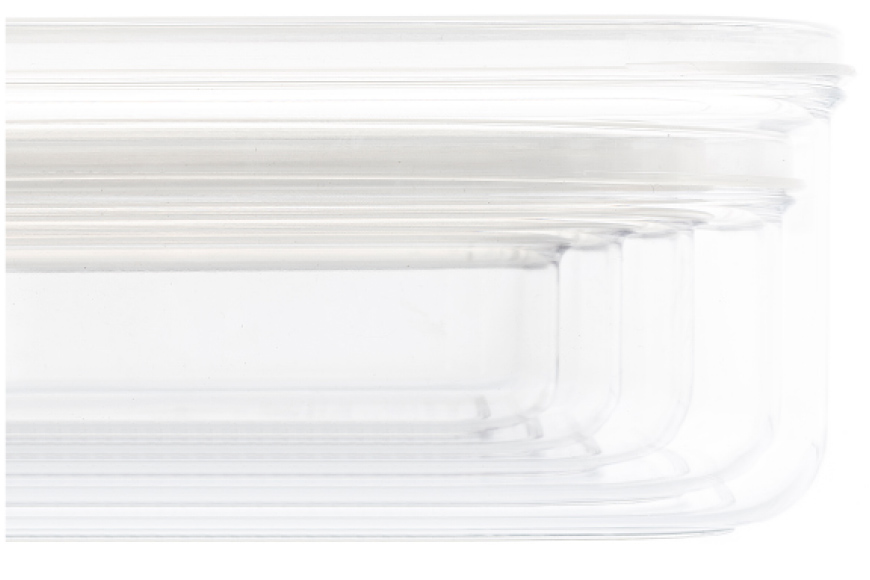 In the past, Lustroware was the representative brand of the plastics department within the American company Borden, made famous for its popular ice cream brand , Lady Borden.
Why use the past tense, you ask? As previously mentioned Borden plastics department no longer exists in America. Luckily, in the year 1968, our company began a business partnership that led to the creation of a new Lustroware license that quickly took root in Japan and continues its legacy for creative production concepts to this day.
As illustrated by the star mark seen on our logo, the word "Lustro" means "to sparkle and shine". As our name suggests, we strive to create products that sparkle and shine like stars in the night sky.
TRUE BASIC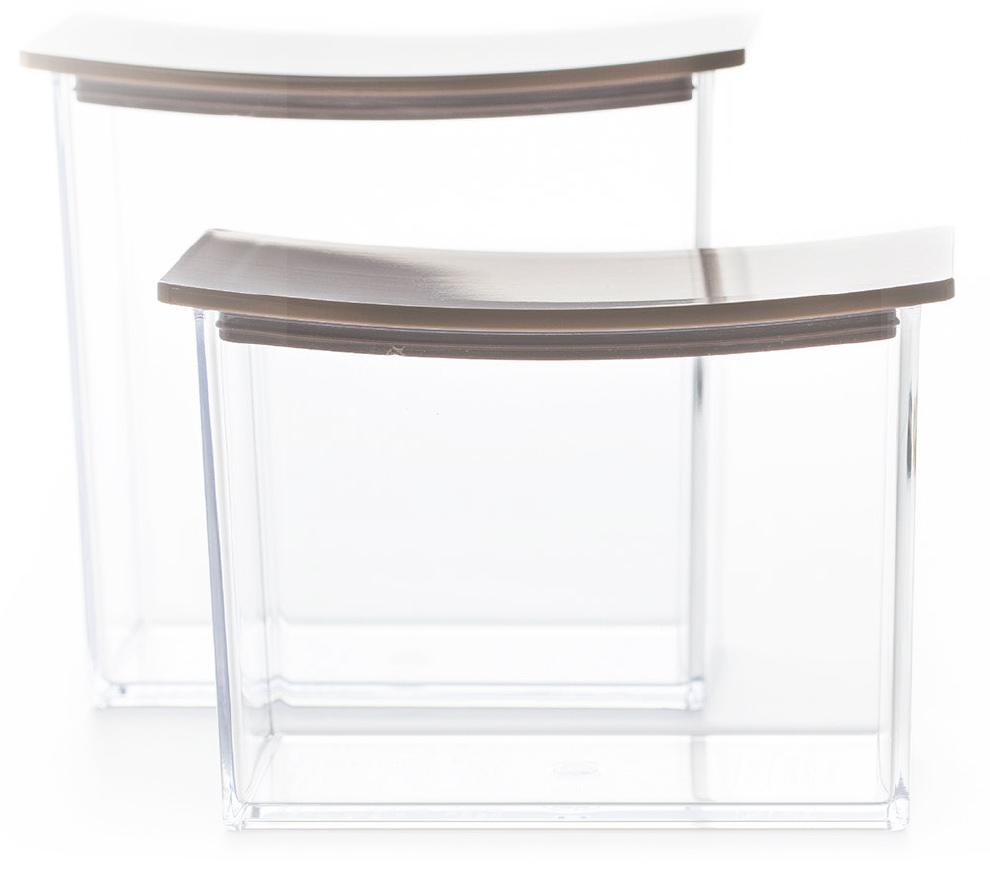 Design concept with heart: commitment to quality that you can see.
Basic elements of design allow for superior grace and ease of use.
Our basis is always rooted in the integration between people and their everyday lives.
Which is essential for a rich lifestyle.
A tool's ability to fit perfectly in our hands is entirely dependent on the design, technique and materials used in its creation. We value this belief. It is our hands that create the plentitude of tools that surround us. It is also our hands that utilize them. We value the spirit of our hands. It is difficult to know how to choose high quality tools from amongst the many options that surround you. It is important to have a discerning eye for quality when it comes to choosing the tools our hands will use. It is only with this wisdom that a tool can truly fulfill its purpose of fulfilling our current lifestyles with abundance and individuality.
Product planning that follows the concept of "TRUE BASIC".
We wish to call this wisdom "TRUE BASIC". This wisdom is particularly relevant when it comes to tools
that perform the most basic functions. Because these are objects we use every day of our lives, we wish to choose easy-to-use tools that we will never tire of. Even if our current lifestyle or culture changes, the essence of life is the still the same. Simple designs that stay true to the original function of the object while drawing out its greatest potential for sophistication and individuality.
This is it. TRUE BASIC.
At Iwasaki we strive to create new lifestyle goods from the perspective of our fellow consumers.
安心・安全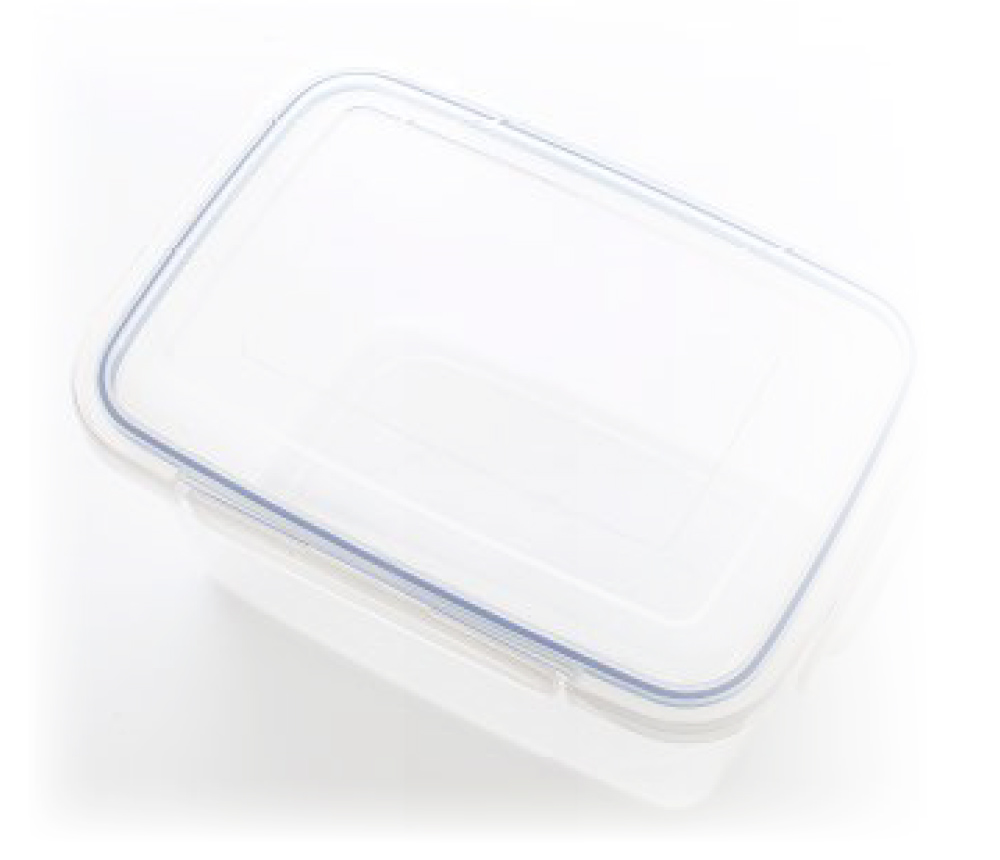 About the safety of the offshore production product safe relief
About Lastrowere food container made in Vietnam. The molding and assembling process is undertaken in a Vietnamese cooperation factory and managed under the supervision of our employee. The plastic raw materials used, are inspected to meet standards based on those of the Japanese food hygiene law. In addition, overseas procurement of raw materials is only sourced and handled which meet American FDA standards. In addition, those products made from raw materials by the testing institution of the third party undergo an examination based on food hygiene law. It is said that products have undergone a double inspection, both in the raw products used in production, and the testing of the final product. The product that is made in Taiwan is also produced under the same conditions as with Made in Vietnam.
We attempt price support to our clients by not passing on rising costs of raw materials, and transport costs even though the production cost base changes abroad from Japan. Marketing 100% Japan in design, raw materials, and using coloring agents and ink confirmed to Japanese food safety standards, the completed product shipped meets satisfactory safety standards for Japanese import clearance. We hope you will honor us with your loyal patronage.
About Authenticated ISO9001
Our Mie plant acquired international standard "ISO9001" certification of the quality management system in June, 2011.
By continual improvements, we will act for the improvement of supply and the service of a reliable safe product for customer satisfaction.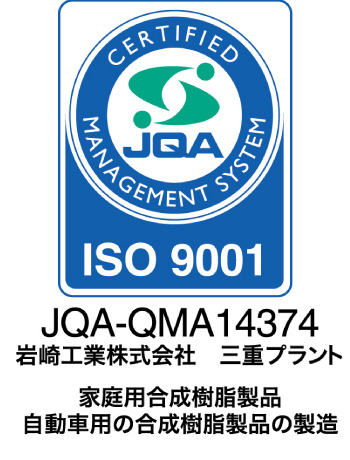 Copyright@iwasaki-industry. All rights reserved.